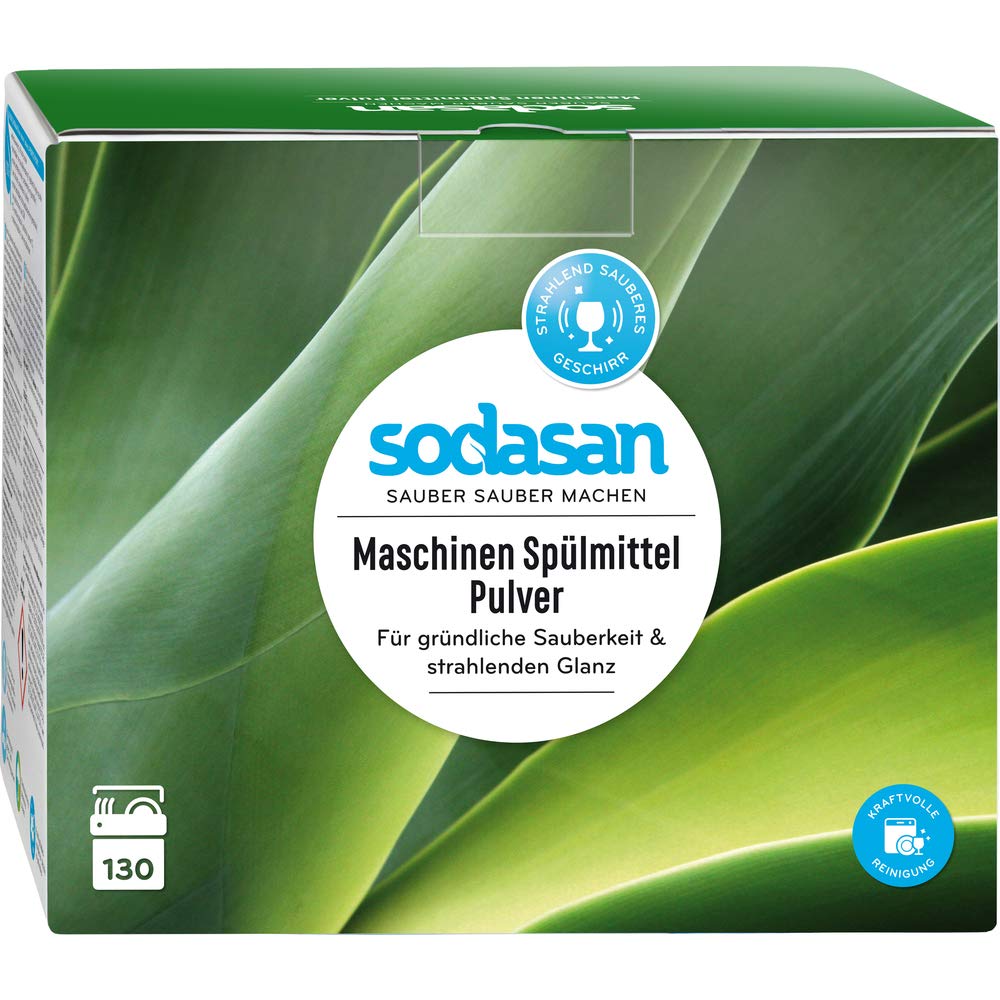 Sodasan
1
Machine Dishwasher agent
---
Fabriquant: Sodasan
Contenu: 2.0
KG
Référence: SS008
---
Win 108 beez by buying this product
Clean dishes by active oxygen.
Sodasan Machine Dishwasher agent is a very economical dirt-removing detergent with exceptional grease-dissolving action. It can be uses in all standard dishwashers, 2kg are enough for 130 normal washes.
Also available in 10kg bag.
INCI
trisodium citrate, sodium carbonate, silicate, sodium carbonate peroxide, fusel wheat bran/straw glycosides, aqua, parfum, citral pH: 10,7 - 11,45
Characteristics
All ingredients are vegetable-based and are quickly and fully biodegradable (OECD). Sugar surfactants are produced from sugar, starch and coconut oil. Together with fatty alcohol sulphates they are, after soap, detergent raw materials that exhibit the best biodegradable qualities. They also provide very good cleaning results in hard water. Tri sodium citrate softens the water and replaces the conventional phosphate.
Recommendations for use
For normal dirty dishes use ca. 1 tablespoon (= 15g) per wash. The dosage can be increased to 2 tablespoons (30g) for dishes with tough, greasy residues. Place the detergent in the detergent compartment of the dishwasher.
To avoid lime residues, please make sure to add softening salt and rinse aid regularly.
Precautions for use
The product is not suitable for lead crystal, hand-painted porcelain and silver cutlery.
This is a preview of the recently viewed products by the user.
Once the user has seen at least one product this snippet will be visible.
Recently viewed Products