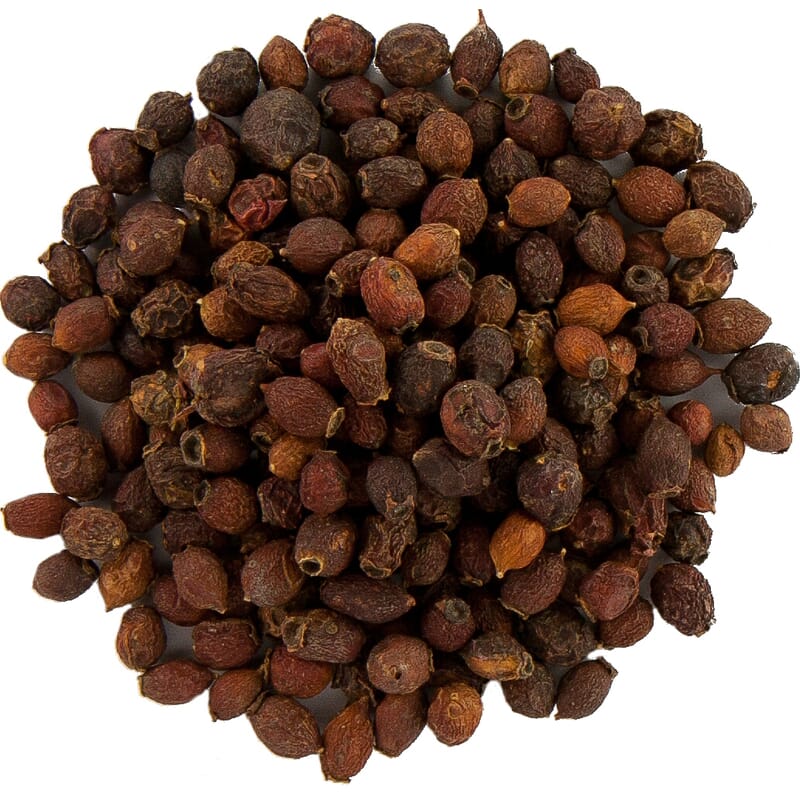 Santi-shop
1
Hawthorn, fruits - organic
---
Fabriquant: Santi-shop
Contenu: 250.0
G
Référence: SP064
---
Win 65 beez by buying this product
Dried whole Hawthornfruits. Because of their astringency, the hawthorn fruits are especially useful against diarrhea and dysentery and form a good remedy for the topical treatment of redness and couperose. They are also used as gargle against sore throat and could help dissolve urinary and biliary stones.
Common names: thornapple, May-tree, whitethorn, hawberry.
Latin name
Crataegus oxyacantha
Ingredients
Hawthorn* * from certified organic agriculture
Origin
Croatia
Properties
astringent
dissolving urinary and bilary calculus
Traditional use
diarrhea, dysentery
biliary or urinary/renal lithiasis (urolithiasis, nephrolithiasis)
sore throat, angina
redness, couperose
Recommendations for use
Internal use: decoction of 10g of berries in 1l of water to drink in two days for certain forms of albuminuria, decoction of 20 to 30g per liter of water against diarrhea, dysentery and calculus (two to four cups per day).
For external use make a decoction of 20 g flowers and berries per half liter of water and incorporate it into a cosmetic cream or use directly the decoction to wash the face or the cutaneous area to treat (redness and couperose). For sore throats and angina make gargle with a decoction of 50 g berries per liter of water (mixed with a little honey).
Alternatively: soak for 12 hours two teaspoons of dried berries in a cup of cold water, bring to a boil and sieve
Precautions for use
Store fresh, away from light and moisture.
This is a preview of the recently viewed products by the user.
Once the user has seen at least one product this snippet will be visible.
Recently viewed Products