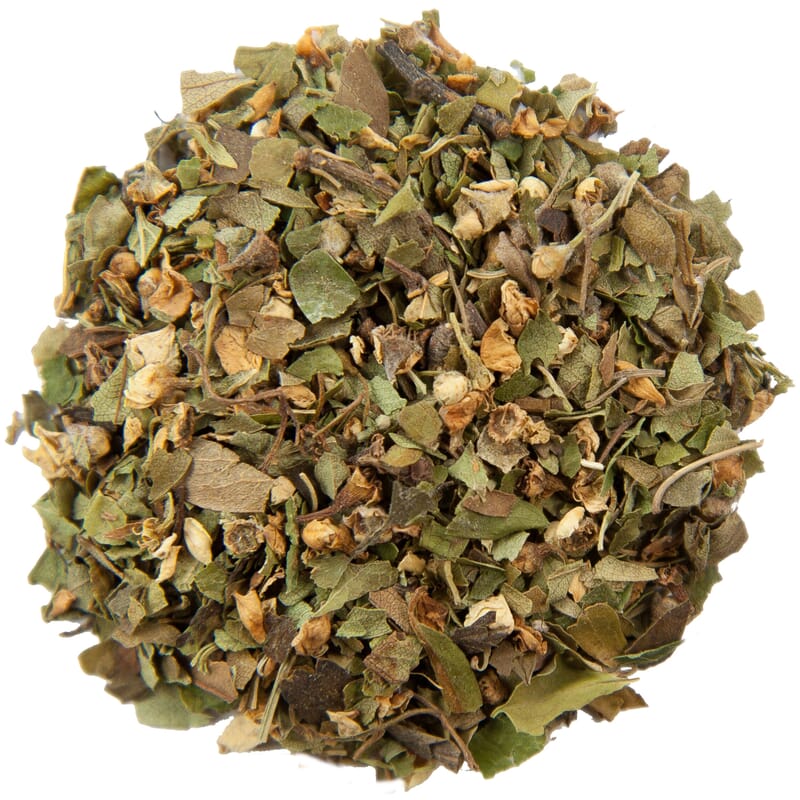 Galke
1
Hawthorn, flowering tops - organic
---
Manufacturer : Galke
Content: 250.0
G
Reference: SP063

---
Win 65 beez by buying this product
Flowering tops of Hawthorn are used for light cardiac diseases such as palpitations, oppression in the area close to the heart, cardiac disorders of nervous origin, hypertension, anxiety, sleep disorders of nervous origin, stress. It is used mainly for treating disorders of the heart and circulation system, especially angina. It increases the blood flow to the heart muscles and restores normal heart beat.
The many flavonoids (the flowers contain the most of them) and other antioxidants of hawthorn make it an excellent anti-âge, and its toning action on the heart (even old) alows to undertake an exercise program.
Common names: thornapple, May-tree, whitethorn, hawberry,
Latin name
Crataegus oxyacantha
Ingredients
Dried cut hawthorn flowers with leaves* * from certified organic agriculture
Origin
Albanie
Characteristics
For its cardiac properties hawthorn must be taken for a very long term (at least 6 to 8 weeks before remarquable effects), its effects accumulating only very slowly in the organism. Fortunately, it has the advantage of having no adverse effects even for very weak, very ill or very old people.
Energetic interpretation classifies hawthorn in the restorative plants: to increase the Qi, to remedy deficiencies, to generate strength.
Properties
supports nerves and heart
toning action on the heart (even aged, weak)
calming and sedative for nervous and febrile subjects
diuretic action
promotes circulation in a general way
antioxidant
strengthens the bones
Traditional use
hypertension or hypotension
cardiac insufficiency, cardiac disorders of nervous origin, cardiac inflammation (myocarditis, endocarditis, pericarditis)
arrhythmias (tachycardia, bradycardia, palpitations)
poor circulation, coronary artery disease (angina, angina, congestion, oppression) or in the limbs (phlebitis, thrombophlebitis), inflammation of the blood vessels, hypoxia (lack of oxygen in the tissues), atheroma, atherosclerosis, arteriosclerosis
neurasthenia, exhaustion, convalescence of debilitating diseases, of myocardial infarction
sleep disorders, nervous insomnia
anxiety, stress
menstrual cramps, menopause disorders
aging, osteoporosis
Recommendations for use
Infusion: One teaspoonful per cup of boiling water, two to four cups a day.
Precautions for use
Store away from heat and moisture.
This is a preview of the recently viewed products by the user.
Once the user has seen at least one product this snippet will be visible.
Recently viewed Products