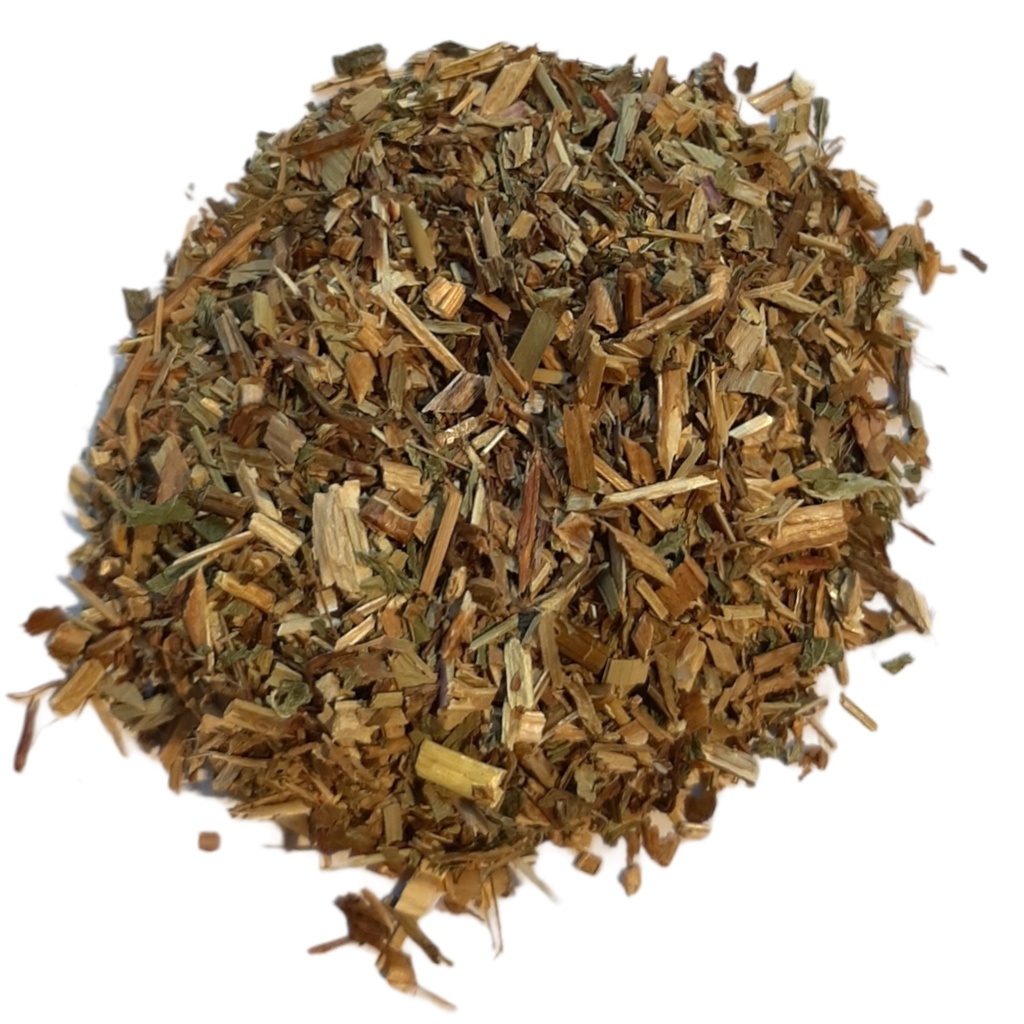 Willowherb, dried - organic
1
---
Contenu: 1.0
KG
Référence: SP010
---
Win 160 beez by buying this product
Dried and cut Willowherb, here Epilobium parviflorum also called Fireweed or Small-flowering Willow Herb, is a medicinal plant for herbal tea against disorders of prostate, bladder, kidneys, gastrointestinal tract. Treatment tolerance is excellent and very few patients complain of side effects.
Fireweed is prescribed in the treatment of an increase in size of the prostate (also called benign prostatic hyperplasia, benign enlargement of the prostate, adenofibromyomatous hyperplasia or benign prostatic hypertrophy) and urinary problems. It reduces the number of nighttime urination, improves the force of the urinary stream and its flow. It combats inflammation of the prostate (prostatitis) and also has an anti-cancer action (Maria Treben). It has been noted that some patients with prostatic problems respond better to a treatment with nettle roots.
The Willow herb contains mucilage, hence its use as an astringent and emollient, both in cases of diarrhea, urinary tract infections and respiratory diseases. You can also use the tea as a gargle to relieve inflammations of mouth and throat.
This herb does have many traditional uses but its medicinal uses have long not been published. It was first mentioned by the famous Austrian Herbalist Maria Treban. Since her book people have started to take notice and the scientific community is begining to study the benifits the herb holds for humans.
Latin name
Epiobium parviflorum
Ingredients
Willowherb (Epilobium parviflorum or Herba Epilobii parviflorum)* * from certified organic agriculture
Origin
Poland
Production
Despite the care taken during the production process to mechanically remove foreign material, there may still remain some. It is therefore recommended to make a visual control, and if necessary a sorting, before any use.
No refund request in relation with foreign material will be accepted.
Properties
Epilobii herba contains sterols, triterpene acids, tannins, polyphenols, among which are the flavonoids: quercitrin, rutin, isoquercitrin, isomyricitrin and myricitrin.
It is astringent, emollient, hemostatic, vulnerary. Side effects, against-indications, interactions of Fireweed: none known.
Traditional use
- Prostate disorders (inflammation or prostatitis, benign prostatic hypertrophy. cancer (?)...)
- Disorders of bladder (urinary obstruction troubles (for which dysuria or decrease in the strength of the urinary stream is the main symptom), infection, cystitis, bedwetting) - Disorders of kidneys (infection, underfunction...)
- Gastrointestinal disorders (irritable bowel, diarrhea, colitis)
- Lesions, infections of the mucous membrane of mouth or bronchi
Recommendations for use
As a tea, infusion, 2 times a day. Pour boiling water (1/4 liter) on about a teaspoon of fireweed in a cup and infuse rapidly (1 to 2 minutes for chopped dried plants) and drink two cups a day: one in the morning on an empty stomach and the second half an hour before dinner.
According to the disease(s) one is trying to treat, dried plants are to be used more or less frequently in one or another preparation form(s): infusion or decoction, with or without pre-soaking, tincture, food supplement. Every plant and / or disease has its specificity, and a person often suffers from several diseases. It is the whole picture one should have in mind when looking for a plant and its preparation form. We therefore advise you to follow the guidance of your therapist or to look into books and on internet.
Website to guide you through the selection of medicinal plants:
Plants for a Future
Precautions for use
Store away from heat and moisture.
Warning
: the above information is taken from serious books but should only be considered as preliminary information in a discussion with your doctor or aromatherapist
This is a preview of the recently viewed products by the user.
Once the user has seen at least one product this snippet will be visible.
Recently viewed Products