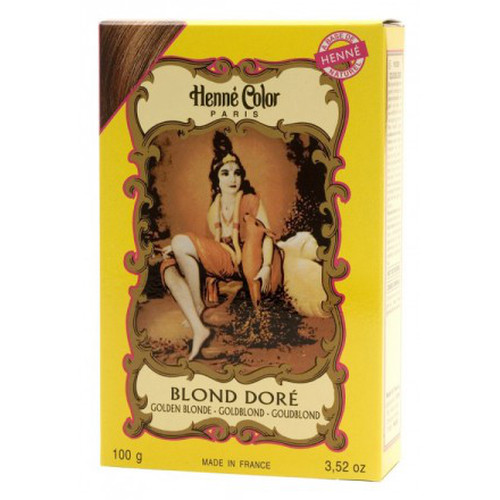 NJD Cosmetics
1
Henna powder Golden Blonde (Henne Color)
---
Manufacturer : NJD Cosmetics
Content: 100.0
G
Reference: NJ004
---
Win 52 beez by buying this product
Golden blonde. Most effective for light blonde hair colours.
Unlike chemical hair colourings that penetrate each strand of hair in depth, Henna deposits a film of colour on the hair surface to offer protection as well as body. Because of Henna's surface-tinting property, the final shade will depend on the original colour of the hair. This tone-on-tone effect thoroughly co­vers troublesome first white hairs.
Henna is a shrub native to East, its use is very old. A study of the mummy of Ramses II reveals that the hair of Pharaoh were dyed with henna. The medicinal properties of henna make it a natural and harmless raw material of first choice; it has the power to invigorate and fortify the hair.
INCI
Cassia Italica extract, Rheum palmatum extract, Chamomilla Recutita extract, Rosmarius Officinalis extract, Lawsonia Inermis (Henna) extract
Production
The NJD Cosmetics range uses three plants with different tinctorial properties: natural henna, neutral henna and black henna to which are added other plants depending on the desired colour: chamomile leaves, rhapontic, Rosemary leaves.
Characteristics
- Oxidant-free.
- Ammonia-free.
- Bleach-free.
Properties
Powder colourings provide lasting hair colouring but shampooing gradually removes the colour. If you use the powder colourings regularly, you will obtain increasingly intense and lasting colouring.
Recommendations for use
Available in the box and also on NJD Cosmetics website.
See the basic hair colour chart or the colour chart on hair samples .
Precautions for use
- Carry out a tolerance test.
- Carry out a colour test.
- Do not use on hair that is more than 30/40% white.
- Do not apply on sensitive, irritated or damaged scalps.
- Avoid discolouration following the use of powder colouring.
- Do not dye eyelashes and eyebrows.
- Avoid contact with eyes.
- Keep out of reach of children.
This is a preview of the recently viewed products by the user.
Once the user has seen at least one product this snippet will be visible.
Recently viewed Products