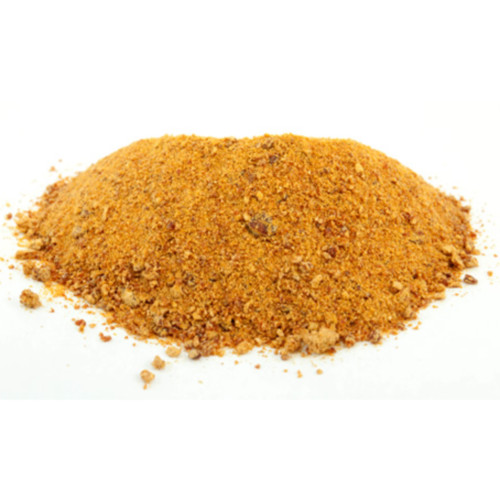 Acerola vitamin powder - organic
1
---
Contenu: 125.0
G
Référence: GS017
---
Win 241.700000 beez by buying this product
Acerola berries are among the fruits richest in vitamin C (up to as much as 40 times that of oranges) and antioxidants. This lyophilized (freeze-dried) acerola powder not only offers its pure acerola taste and its richness in natural vitamin C but many other health items including its high levels of secondary plant compounds.
Latin name
Malpighia Emarginata
Ingredients
100% Acerola powder* * certified organic agricultur.
Origin
Brazil
Production
PRODUCTION PROCESS: Raw material reception, freezer storage, freeze drying (vacuum and low heat application), milling, screening, packaging.
The Harvest normally takes place when the berries are still green as this can mean they hold up to twice as much vitamin C as the ripened fruits. We source our freeze dried Acerola powder from Brazil, one of the world's largest producers of Acerola. The fruits themselves deteriorate quickly once harvested, becoming essentially unusable within 3-5 days. For this reason, we freeze-dry our Acerola to preserve as much of the nutritional content as possible.
Characteristics
Nutritional values per 100g
energy: 1517kJ / 359kcal
fat: 1,7g of which saturates: 0,2g, mono-unsaturates: 0,2g, polyunsaturates: 0,3g
carbohydrates: 72g of which sugars: 44,5g
fibre: 12g
protein: 7,9g
salt: 0,1g
vitamin C :20.4g
calcium: 79.4 mg
iron: 1.4 mg
potassium: 1860 mg
Properties
APPROVED HEALTH BENEFITS *: micronutrients in Acerola Berry Powder contribute to:
iron absorption and metabolism
process of cell specialisation
maintenance of normal mucous membranes
healthy blood vessels
improvement of skin health
maintenance of bones and teeth
healthy vision
normal function of cartilage
immune system support
healthy gums
energy-yielding metabolism
nervous system support
normal psychological function
reduction of tiredness and fatigue
protection of cells from oxidative stress
regeneration of the reduced form of vitamin E
* These approved health benefits are based on the detailed nutritional composition of the product supplied by Go Superfoods, these health benefits may not be applicable to similar products from other suppliers.
Recommendations for use
Recommended daily intake: approximately 1-2g.
Precautions for use
Store in a cool and dry place.
Go Superfoods Organic Acerola Powder does not contain any substances causing allergies or intolerances as ingredients or by possibility of cross contamination.
This is a preview of the recently viewed products by the user.
Once the user has seen at least one product this snippet will be visible.
Recently viewed Products