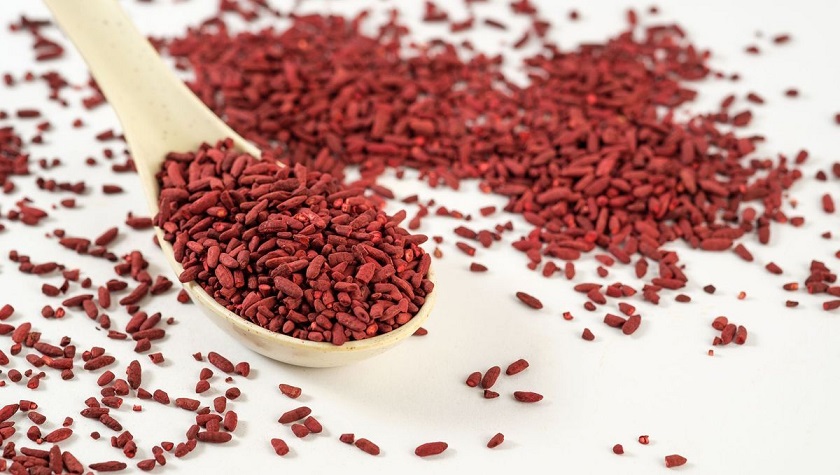 GPH Diffusion
1
Red Yeast Rice Extract (600mg)
---
Fabriquant: GPH Diffusion
Contenu: 10000.0
CAPSULE
Référence: GH010
---
Win 9013 beez by buying this product
Sales of this product is forbidden in Switzerland.
The extract of red yeast rice contains monacolins which have a chemical structure very similar to that of statins (cholesterol-lowering medication), enzyme inhibitors of cholesterol biosynthesis. It includes also monacolin K, a natural equivalent of lovastatin (statin commonly prescribed but with well known side effects on muscles), but in very small quantity. This suggests that the cholesterol-lowering effect from the extract would be due to other substances than monacolin K alone and this explains the fact that patients who suffered side effects when taking lovastatine had none with the extract of red yeast rice.
In Asia, red yeast rice has been for centuries mainly a food product: dried and powdered, it is used as a colouring and flavouring agent in various food preparations. But already in 800 BC, this yeast was deemed to facilitate the circulation of blood.
Latin name
Monascus purpureus
Ingredients
- red yeast rice (or red yeast from fermented rice): 600mg (monacolin K concentration of 1,6% minimum) - Capsule (gelatin from seafood origin and glycerin): 90mg - Citrinin: 0.05ppm max.
Production
Red yeast rice is a speciality of Asian origin, developed by fermenting (white) rice with a microscopic fungus. This micro-organism, a fungus called Monascus purpureus, produces a characteristic red pigment, hence the name of red yeast rice. GPH diffusion gave its red yeast rice the trade name "Red Yeast Rice Extract" but it contains the full result of the fungus fermentation.
A longer fermentation time allows to obtain a higher concentration of monacolin K, the concentration of 1.6% is verified by analysis. The final product is also analysed to verify the absence of micro-toxins.
Traditional use
Hypercholesterolemia
Recommendations for use
- 1 capsule per day with a full glass of water during meals and as part of a balanced diet.
Precautions for use
- Seek for medical advise in case you are treated for cardiovascular disease.
- Not recommended during pregnancy and lactation.
- Not recommended for children under 18.
- Not recommended in case of liver or kidney disease.
- Not recommended in cases of hypersensitivity to statins.
This is a preview of the recently viewed products by the user.
Once the user has seen at least one product this snippet will be visible.
Recently viewed Products