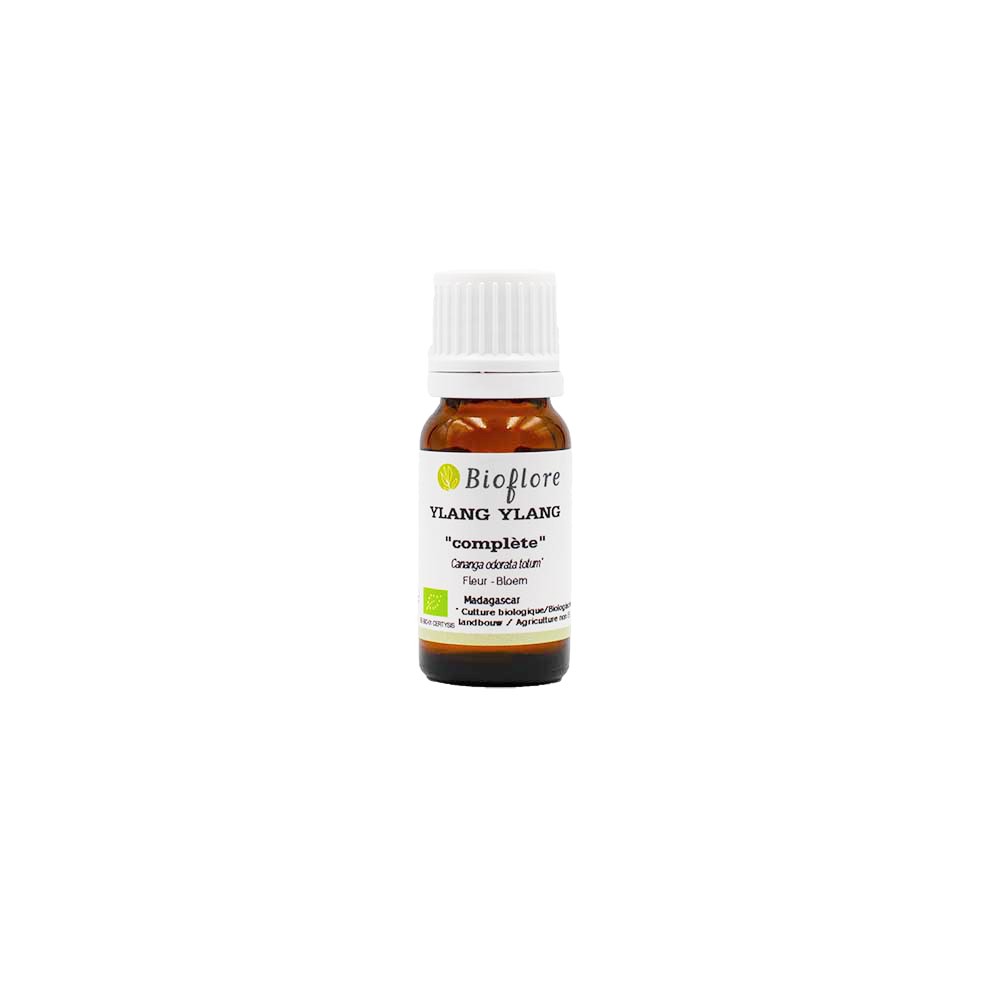 Bioflore
1
Ylang-Ylang essential oil - organic
Avec son parfum exotique et ensorcelant, l'huile essentielle d'ylang-ylang complète bio ne laisse personne indifférent. Hypotensive et antispasmodique elle calme les palpitations, le stress et l'hypertension. Utilisée en cosmétique, c'est un excellent tonique cutané et capillaire, idéale pour apporter de la brillance et du tonus aux cheveux ternes ou fatigués. Une merveille dans les emanations maison !
---
Fabriquant: Bioflore
Contenu: 10.0
ML
Référence: BF021
---
Win 73 beez by buying this product
With a gorgeous sweet-floral scent comparable to a mixture of jasmine and almonds, ylang ylang has earned its synonym the 'flower of flowers'. The oil is notable for its optimising effect upon the mind and senses and the flower's reputation as an aphrodisiac has meant that petals are liberally strewn over the beds of newly-weds in the Philippines. Ylang ylang will enliven the senses, lull the nerves and introduce a profound sense of hope and tranquillity. The oil is deeply settling for the body, it is a great regulator of the autonomic nervous system and will regulate high blood pressure and slow fast breathing. Externally, it will balance oil levels in problem skin.
Latin name
Cananga odorata totum
Origin
Madagascar
Production
- 100% pure and natural
- from certified organic farming
- this essential oil of flowers is "complete" because produced by a distillation led to the end (ten hours), unlike "Ylang-Ylang Extra" which comes from the shortest stage of the the fractional distillation of the flowers.
Characteristics
The fragrance of this ET "complete" is remarkable and evokes the tropics, the Orient. Heavier than that of ylang ylang "extra", it may seem pleasant or digreeable depending on the person, permanently or not.
Properties
- antidepressant, sedative, nervous relaxing
- hypotensive, anti-arrhythmic
- sexual tonic, aphrodisiac
- antispasmodic
- skin and hair tonic
Traditional use
- Frigidity, sexual asthenia (women)
- Palpitations, extrasystoles, hypertension
- loss of tonicity of skin and hair of all types
- Depression, insomnia, stress, anxiety, panic
- Muscle cramps and spasms
- Cystitis, urethritis, gynecological spasms
Recommendations for use
- Internal use: reserved for the therapist
- External use: 3 drops of essential oil and 3 drops hazelnut virgin oil,to massage the solar plexus or the inside or the wrists (for nervous problems) or the painful area.
Precautions for use
- not recommended for pregnant women
- skin irritation (dermocaustic) possible if used pure, it is better to dilute it in vegetable oil (maximum 20% essential oil)
Warning
: the above information is taken from serious books but should only be considered as preliminary information in a discussion with your doctor or aromatherapist.
This is a preview of the recently viewed products by the user.
Once the user has seen at least one product this snippet will be visible.
Recently viewed Products