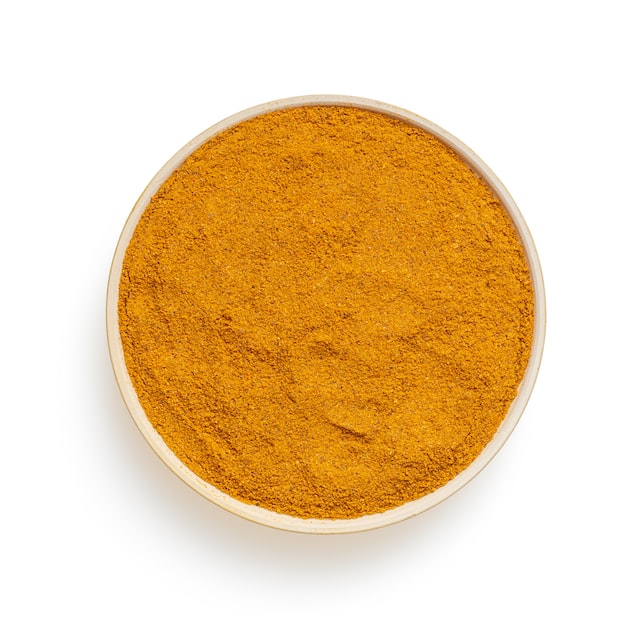 Santi-shop
1
Turmeric powder - organic
---
Fabriquant: Santi-shop
Contenu: 1.0
KG
Référence: SP017
---
Win 155 beez by buying this product
From the same family as ginger, the curcuma or turmeric rhizome has been used for thousands of years in Asia especially in Ayurvedic medicine. It is traditionally part of the curry recipe. It has a powerful action on the digestive system and a general anti-inflammatory effect. Mild and well tolerated by most people, turmeric is useful in food. To improve its absorption by the body it can be associated with vegetable oil, ginger and/or pineapple (because of the bromelain in the latter 2) or pepper (piperine present in black pepper multiplies the absorption by 1000), but beware pepper can be irritating to the gastrointestinal mucosa. In India these ingredients were already mixed in traditional dishes long before science discovers these natural synergies.
This yellow powder contains anti-oxidant substances (curcumin) which may explain its anti-inflammatory and digestive properties. Turmeric is recommended in the treatment of ulcers and cancers (especially cancer of the colon and of the rectum).
Among the various digestive disorders for which turmeric is working there are biliary dyskinesia, dyspepsia, various fermentations, nausea, loss of appetite. Some studies have demonstrated a hepatoprotective effect of turmeric in vitro and for animals, but it does not seem to be any data for humans. Also in vitro and for animals, curcuma extracts showed antimicrobial properties against a variety of bacteria, parasites and fungi.
It is recommended as a general anti-inflammatory, particularly in arthritis, allergies and asthma.
Latin name
Curcuma Longa
Ingredients
Curcuma Longa* powder * from certified organic agriculture
Origin
India
Traditional use
Heat burn.
Flatulence.
Inflammation.
Fermentations.
Nausea.
Loss of appetite.
Arthritis.
Allergy and Asthma.
Recommendations for use
Digestive problems

Powder: 1.5 g to 3 g (½ to 1 tsp.) powder per day, which corresponds to about 60 to 200 mg curcuminoids (this is what a lot of people in India consume daily because of the traditional curry). For better absorption associate this with pepper, vegetable oil, ginger and/or pineapple.
Infusion: Infuse 1 to 1.5 g of rhizome powder in 150 ml boiling water for 10 to 15 minutes. Drink 2 cups a day.

Inflammation: take the equivalent of 200 to 400 mg curcuminoids three times a day using a standardized curcuminoids extract (to arrive at these dosages that far exceed those that can be provided by a normal consumption of curcuma standardized extracts with about 95% curcuminoids are generally used).
Precautions for use
Store in a cool and dry place, in a closed packing.
This is a preview of the recently viewed products by the user.
Once the user has seen at least one product this snippet will be visible.
Recently viewed Products