Fenugreek: an ancient pillar of Ayurvedic medicine has, according to Western researchers, special virtues.
Scientifically known as Trigonella foenum-graecum, fenugreek is a staple of Middle Eastern cuisine, and is used in the manufacture of curries and pickles. It has been used since ancient times for culinary and medicinal purposes, and is particularly prized in the Ayurvedic healing system, where it is known as methi.
Recent medical research indicates that fenugreek seeds have anti-cancer properties, due to their high levels of diosgenin, a steroidal saponin. In a study of the cell published in 2006 in Oncogene, researchers found that fenugreek extracts suppressed inflammation, inhibited cancer cell proliferation, and caused apoptosis - or self-destruction - of tumor cells. Like eugenol found in cloves, diosgenin in fenugreek regulates COX-2 pro-inflammatories.
Memorial Sloan Kettering Cancer Center (MSKCC) agrees about the chemopreventive properties of fenugreek seeds and citing a study in which extracts of fenugreek induced apoptosis in the MCF-7 breast cancer cell cycle. While animal and cell studies have been promising, MSKCC points out that human studies are currently lacking. However, research on the therapeutic potential of fenugreek is ongoing.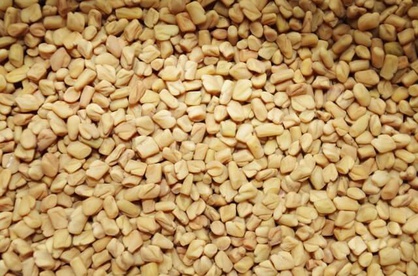 Diosgenin is not the only weapon of fenugreek against cancer
While diosgenin has been shown to destroy cancer cells, there are other constituents in fenugreek. Seeds are also rich in non-starchy polysaccharides such as mucilage, pectin and hemicellulose. These different types of dietary fibers all have the proven ability to bind to toxins and carcinogens, allowing them to be quickly eliminated from the body. It is not surprising that decades of research have confirmed the strong protective effects of fenugreek against colon cancer.
Comme les clous de girofle, les graines de fenugrec sont également des réservoirs de minéraux essentiels tels que le cuivre, le ironselenium and manganese. They also contain abundant amounts of vitamin A and vitamin C.
What are the best fenugreek seeds to buy? Be sure to buy whole fenugreek seeds from a certified organic supplier. High quality fenugreek seeds are golden yellow, with a rich aroma of maple syrup. Connoisseurs say that the taste - often compared to burnt caramel, with bitter overtones - can be softened by browning the seeds slightly over medium heat.
The roasted seeds can then be crushed and used in curries and sauces.
Keep in mind, that fenugreek seeds may interact with some medications, so check with your doctor before using them. While no one can expect to eliminate all risk of cancer, consuming beneficial detoxifying spices such as cloves and fenugreek can help greatly improve your chances, while adding sparks of exotic and sophisticated flavor to your recipes.